Free Basketball Skills Contest
No Basketball Experience Required –  Tri Star Basketball Skills –
TUESDAY  FEB. 3rd  
Giles Campus School Gym : 874 Giles Blvd. (entrance off Ellsemere)
Shoot –  Dribble  – Pass   –   3 events earn points  –  most combined points win.
Ages  7 & 8    Start  6pm
Ages 9 & 10  Start 6:45
Ages 11,12 &13 Start 7:30
Please register 20 minutes before your age group start time (it's free)
Sponsored by the Delta Alpha Theta & South Windsor Optimists
2015  SWONT District Essay Contest
  

Topic:

"Optimism Should be a Priority"                 
Essay Contest Quick Links
Who: Youth under the age of 19 who have not yet graduated from High School or the equivalent.
What: A typewritten 700 (min.) – 800(max) word essay on the above topic. The district winner receives a $2500 scholarship from the Canadian Childrens Optimist Foundation.
When: All Club-level entries are due February 22 to meet the Feb 28 2015 deadline for submission to Sarah Bertens, District Essay Chair.
How to enter: Interested students must contact their local Optimist Club. They need to submit an essay on the above prescribed topic. Application and rules are available at the Optimist International web site address below. To enter thru the Optimist Club of South Windsor, the essay must be submitted to the Optimist Club of South Windsor by Sunday Feb 22,2015.
E Mail Submissions or inquiries to: optimstsoapbox@msn.com
Mail Submissions :
Optimist Club of South Windsor c/o 4105 Betts Ave Windsor On. N9H 2N7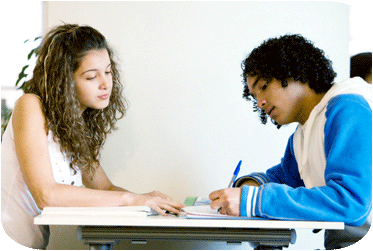 For an application with contest rules, please click here. The application must be submitted to the sponsoring Optimist Club.The Essay Contest is sponsored by Optimist International to give young people the opportunity to write about their own opinions regarding the world in which they live. The approach can encompass a young person's personal experience, the experience of their country or a more historical perspective. In additional to developing skills for written expression, participants also have the opportunity to win a college scholarship!
   

2014 Soapbox Derby Winners 

 
    Kingsville Race Results: 
Hobby Street                   Stock Division                   Super Stock Divison
1….Meghan Malott          1    Brady Malott                       1   Noah Daynes
2….Levon Bradbury        2    Nic Burton                          2   Caitlyn Leaver
3….Kris Weir                    3    Levon Bradbury                3  Haley Ashley
Hobby Street 1              Hobby Street 2                   
1….Meghan Malott      1. Tyler Wightman
2….Emily Neufeld       2. Haley Tiessen
3….Mia Stanley            3. Ben Margerison
Stock Division              Super Stock Division
1. Emily Neufield          1. Carter Sebban
2. Michael Elliot           2. Ben Panjer
3. Kyle Neufeld             3. Tripp Paquette